Bridal dresses that are timeless and trendless are iconic but these iconic designs can have a trendy touch that can make the design look more elegant. Which we have added some These touches to our SOI Bridal collection for 2023 too.
We've checked up the trends of this year for you let's dive into them right away:
1.Off-the-shoulder details
Executed in structural sweetheart shape or any off-the-shoulder is in trend this year. These type of a cut will highlight your shoulders and also create a chic look with striking neckline. We also like to describe this type of wedding dress style as a modern twist.
2.Florals but make it 3-D
Since dimensional pieces on a design work has been experimented by many designers on previous seasons we believe one of the newest trend which is an elegant twist on classic floral wedding lace will take your wedding dresses onto a different level.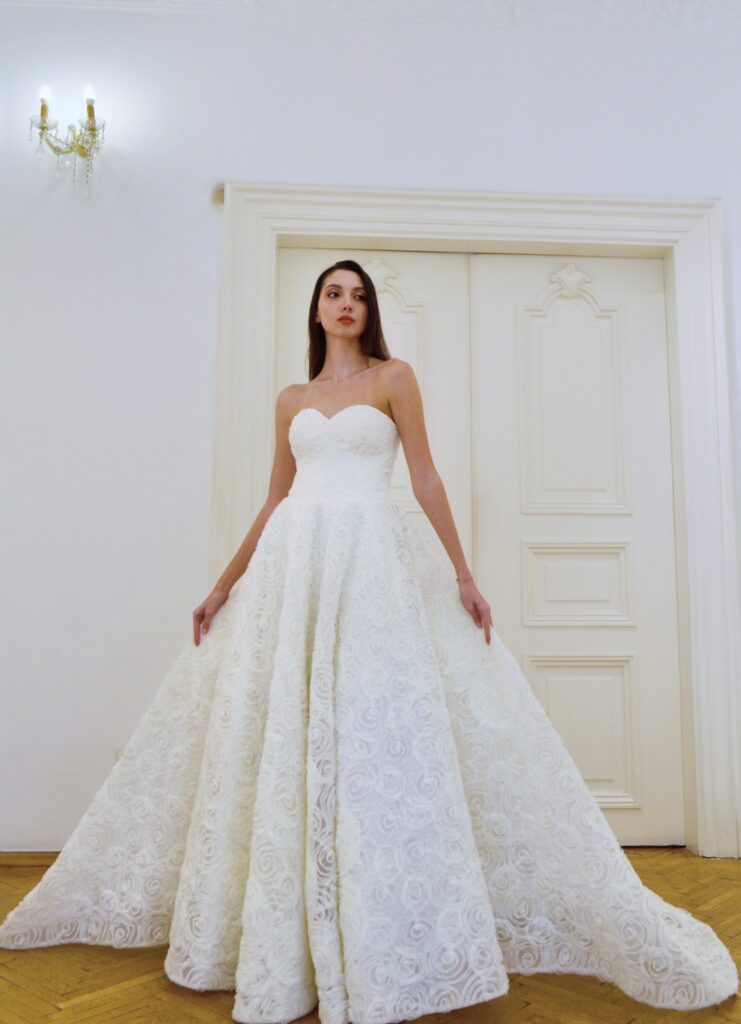 3.Trying up different colours
Yes you've read it right, we can dye your wedding dresses. White is a traditional and an elegant colour to go ahead with but if you'd like to have another colour why not?
We've previously experienced a lot of light pink colours on the wedding gowns. On this year pastel blue is on the rise.
4.Mini Wedding dresses
For many years mini dresses were offered as after-party options. Post-pandemic with microweddings on the rise mini dress options with a long avant-garde cape or featherweight coat. These mini designs are versatile and can fit into different venues such as from a classy rooftop ceremonies to beachside destination. If you are a mini dress lover there is no need to doubt you can say 'I do' to These minis. For your wedding day you can customise it easly with adding different accessories, adding a big bow or anything that reflects your personality. At the end of the day its you dream day.
5. Bow Details
In the last few years we've seen bows often and made plenty by hand in our atelier. W can say that whether they are dainty or oversized they are always a great addition to the wedding dresses. Especially this seasons feminine details have a more reigned-in so the bows are part of the trend. They are a great fit that can fit into different concepts such as romantic, edgy or retro.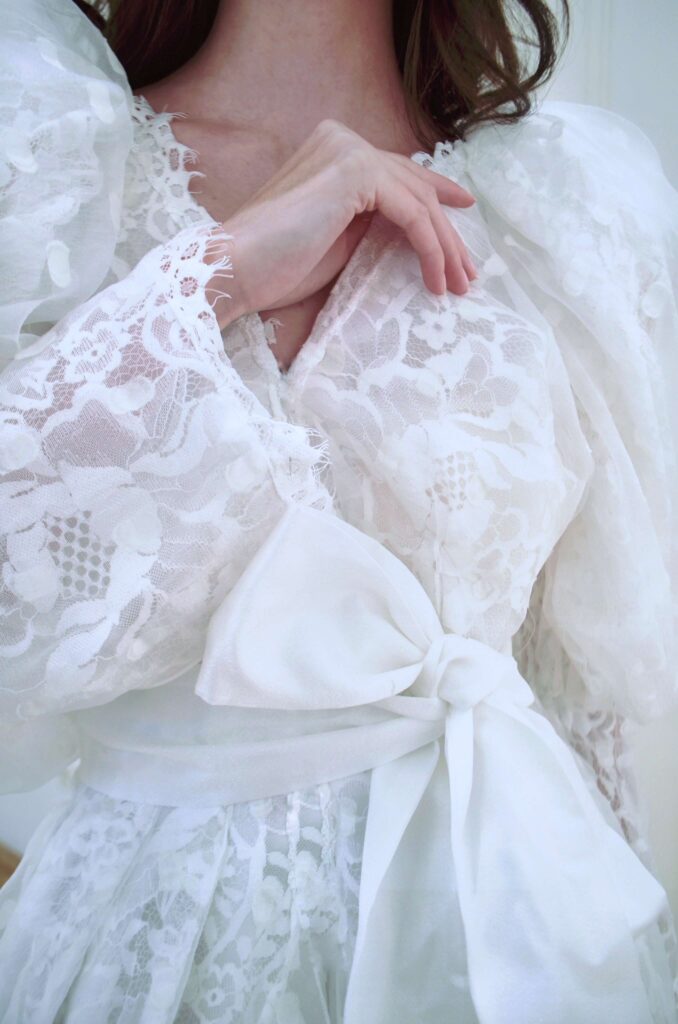 6.Transparency
This year we've been seeing a various use of transparent details on the wedding gowns rather it is on the skirt or chest its always a chic touch and a great way to reflect personal elegancy. If you are a transparency lover this year it is one of the most ubiquitous trends. Some brides prefer to go whole transparency which is a very authentic and classy decision and for the ones who doesn't want to go full transpareny but add it a bit there is a gorgeous alternative to a fully transparent bridal gown. Which is to add that transparency to the skirt as a detail.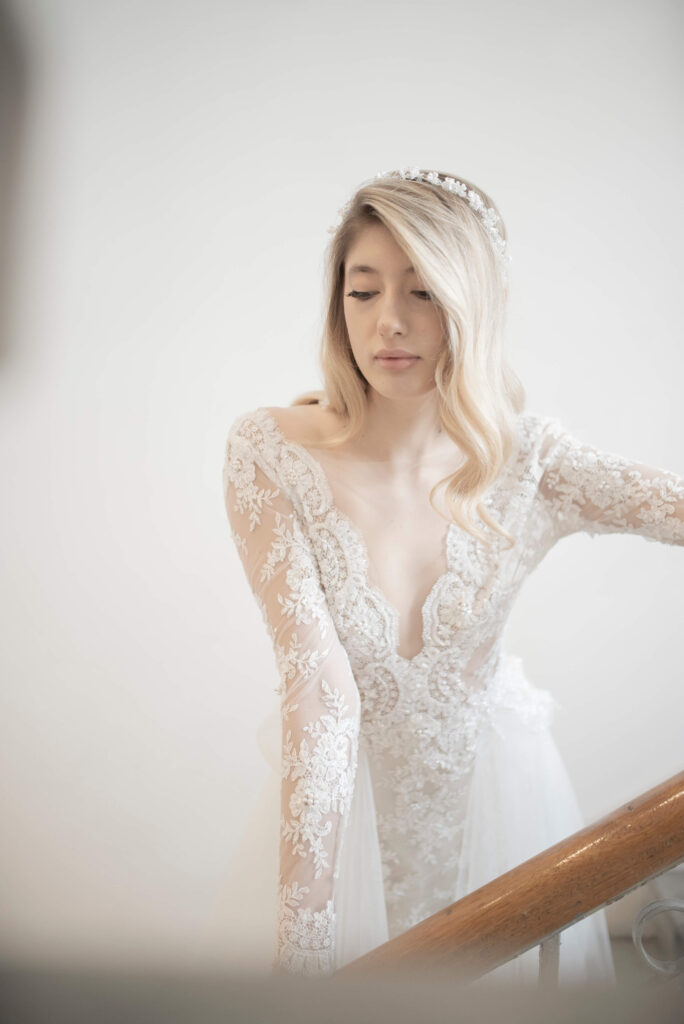 7.Asymmetrical Necklines
An asymmetrical neckline is one that features two different silhouettes on each shoulder and considered as a unique design element. This spring Summer Bridal trends brought this unique design element as a trendy silhouette. We believe this fashion forward silhouette has an edgy and chic feel. Asymmetric neckline transforms the gowns into a contemporary look.